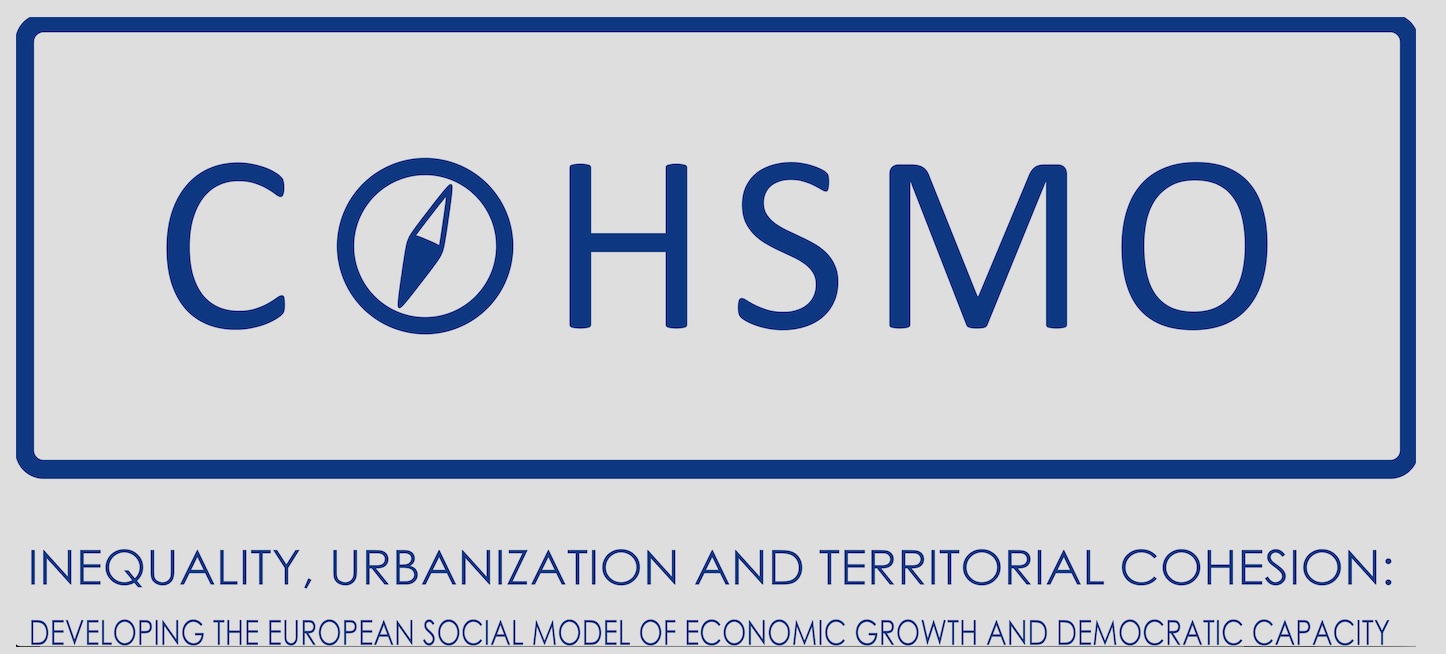 Il nuovo Working Paper LPS è stato pubblicato:
A REVIEW OF ITALIAN ACADEMIC LITERATURE AND PUBLIC POLICIES ON TERRITORIAL COHESION
L'articolo, scritto da Stefania Cerea, Carolina Pacchi e Costanzo Ranci, elabora i primi materiali prodotti durante la prima fase del progetto  COHSMO. This project has received funding from the European Union's Horizon 2020 research and innovation programme under grant agreement No 727058.
Il working paper è parte della collana DAStU Working Papers, una serie di contribuzioni online del Dipartimento di Architettura e Studi Urbani del Politecnico di Milano.