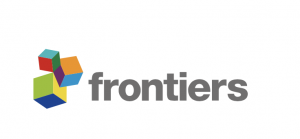 Si segnala la pubblicazione della special issue su Frontiers in Sociology curata da Lara Maestripieri e Christiana Ierodiakonou su
Il numero include contributi di Lara Maestripieri (su The Covid-19 Pandemics: why Intersectionality Matters), Anna Bracci, Egidio Riva, Irina Gewinner e Stefania Salvino.
Il numero è scaricabile al seguente link: https://www.frontiersin.org/research-topics/11866/the-intersections-of-economic-insecurity-non-standard-employment-and-gender-in-southern-europe#articles
Il numero speciale è uno dei prodotti del progetto VINE. VINE è l'acronimo di "Social Vulnerability and its Intersections: The role of gender in a comparative perspective". Si tratta di un progetto di ricerca finanziato nell'ambito del programma Marie Skłodowska-Curie Fellowship, promosso dalla Commissione Europea per sostenere la ricerca nell'Unione Europea e favorire lo sviluppo della carriera e la mobilità dei ricercatori all'interno e all'esterno dell'Unione. L'obiettivo generale di VINE è quello di analizzare come il contesto istituzionale e le caratteristiche individuali – come il genere – influenzino il rischio individuale di vivere in famiglie vulnerabili, da una prospettiva comparativa e multidimensionale.