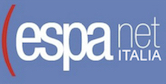 Dal 17 al 19 settembre, si terrà la XIII Conferenza ESPAnet Italia. Il tema di quest'anno è "Il welfare state di fronte alle sfide globali".
Diversi membri del Laboratorio di Politiche Sociali parteciparenno con working paper, tavole rotonde e sessioni.
Giovedì 17 settembre (11:45-13:45), Manos Matsaganis e Andrea Parma presenteranno il paper Risk of job automation and participation in adult education and training: exploring Matthew effects ( scritto con Alexandra Ioannidou) all'interno della sessione 9-Work and Welfare in the Digital Era: policies, actors, institutions (coordinata da David Natali, Igor Guardiancich, Tullia Galanti)
Venerdì 18 settembre, dalle 8:45 alle 10:45, Giuliana Costa e Silvia Magnino presenteranno il paper I giovani LGBT+ senza dimora trovano casa! all'interno della sessione 35 – Il disagio abitativo e l'approccio della multidimensionalità: consistenza, strategie e interventi (organizzata da Francesca Bergamante, Tiziana Canal, Marco Marucci, Matteo D'Emilione).
Venerdì 18 settembre, dalle 14:15 alle 15:15, Stefania Sabatinelli coordinerà insieme a Patrik Vesan la tavola rotonda "Focus della Rivista Politiche Sociali: "La governance dell'asilo come campo di battaglia"
Sabato 19 settembre, dalle 10:15 alle 11:15, Costanzo Ranci e Marco Arlotti saranno tra i relatori  della tavola rotonda "Politiche per gli anziani non autosufficienti ai tempi del COVID: problematiche emerse e strategie per il futuro" (coordinata da Emmanuele Pavolini).
Per maggiori informazioni e per consulare il programma completo, si prega di consultare il sito della Conferenza.