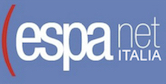 Si segnalano le sessioni proposte dai membri del Laboratorio di Politiche Sociali ad ESPANET 2023 (che si terrà a Milano dal 13 al 15 settembre 2023).
Sessione 2 – Care inequality: how policy transitions, social care markets and informal care may increase disparity in the access to and quality of care, coordinata da Emma Garavaglia (Politecnico di Milano), Costanzo Ranci (Politecnico di Milano), Tine Rostgaard (Roskilde University, Denmark)
Sessione 12 – PNRR e Sistema Integrato 06: dilemmi e nodi critici dell'implementazione, coordinata da Stefania Sabatinelli (Politecnico di Milano)
Session 24:  Contrasting the reproduction of segregation in the school system. How fostering educational inclusion and quality in highly polarized and unequal societies?, coordinata da Marta Cordini (Politecnico di Milano), Carlotta Caciagli (Politecnico di Milano)
Sessione 25 – The spread of socio-economic Insecurity in Europe: measures, drivers, policies, coordinata da Andrea Parma (Politecnico di Milano), Francesca Subioli (Università Sapienza di Roma)
La call for papers è aperta fino al 30 aprile 2023 compilando questo form.
L'abstract (500-800 parole) dovrà contenere:
– una breve sintesi del tema trattato e dei quesiti di ricerca che sorreggono il lavoro;
– un'indicazione della metodo seguito e delle fonti utilizzate;
– una sintesi dei principali risultati e del loro valore aggiunto rispetto alla conoscenza sostantiva del problema affrontato e/o della letteratura sul tema.