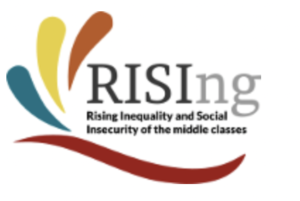 Martedì 30 maggio (ore 10:30), all'interno del ciclo di seminari WSS – Welfare Seminars Series, Manos Matsaganis e Maria Giulia Montanari presentano un lavoro su:
Earnings shocks and welfare buffers. Southern Europe in comparative perspective 
La ricerca analizza la risposta dei sistemi di protezione sociale agli shock salariali nell'Europa meridionale e in quattro Paesi di confronto nel periodo 2004-2018, ispirandosi a recenti contributi sul contesto europeo (Helgason 2016; Ehlert 2016; Di Nallo e Oesch 2020). Gli autori definiscono gli shock salariali come una perdita annuale di almeno il 20% del reddito da lavoro. Lo studio verifica se il reddito da prestazioni sociali è aumentato nelle famiglie colpite da riduzioni dei loro guadagni. In primo luogo, si chiedono quante delle famiglie che hanno subito uno shock retributivo hanno ricevuto un sostegno al reddito. In seguito, il lavoro indaga quanta parte dei guadagni persi è stata coperta da tale sostegno, sia nelle famiglie a cui è stato offerto il sostegno al reddito, sia in tutte le famiglie che hanno subito uno shock dei guadagni. I dati utilizzati sono i microdati longitudinali EU-SILC, confrontando gli shock da reddito e la risposta del sistema di protezione sociale in Grecia, Italia, Spagna e Portogallo con quello di Francia, Germania, Danimarca e Regno Unito.
La ricerca presentata è stata svolta all'interno del PRIN RIsing (Rising inequality and the sociaI insecurity of the middle class: measures, drivers, policies*) sulla distribuzione dell'insicurezza socio-economica in Europa.
Il seminario si terrà presso il Dipartimento di Scienze Politiche dell'Università statale di Milano, ma è seguibile anche in streaming al seguente link: